I always see lots of r/K related stories I think might interest the readers here, but I only have time to blog about a few, so here are some news stories that might be of interest. You can skim the titles and summaries, and click the links if they are of interest.
Now they are saying programmers will need to be charged if their AI male sex robots "rape" women. What if some poor guy buys an AI female fattie, and she pins him down and rapes him? If we are going stupid, I say go all the way.
Backpage founder charged with 91 counts. This must be striking terror in the heart of the Cabal.
Judicial Watch Releases Broward County Sheriff's Procedure manuals showing all officers are to immediately enter any site of an active shooting, and engage the shooter ASAP. Cops are trained to be machines and follow procedures, because winging it can lead to lawsuits and all sorts of problems. Procedures protect officers. And given they were doing active shooter drills, you can't claim they hadn't had any sort of experience with the scenario. Those officers didn't enter the building because that whole thing was set up, and they were under direct orders from whoever takes over LE when Cabal, Inc. shows up in town.
Collapse of Roman Empire just slightly preceded massive cooling period. It triggered hunger and disease. Interesting, as the cooling period's major cooling happened just after the collapse, but close enough to make me wonder if they were related. Was there climate instability in the run up to the cooling? Is the collapse and the cooling all precipitated by some greater cycle we are unaware of, so which comes first doesn't matter, they still coordinate? Either way, expect everything to hit at the collapse. When it rains, it will pour.
The flip side of White Privilege is Black Entitlement. A potent rhetorical amygdala hijack because it is an antagonistic violation of expectation.
Toxin used on Russian Spy in UK was not even Russian – was American, according to Swiss lab. Believable, but the truth is, we will never have any idea. That sample could have been switched or corrupted anywhere along the line. If you understand intel, it can be anywhere, and everything is suspect. Dealing with intel is like living with a spouse who is a magician, and always pulling magic acts on you. You learn to not believe anything.
There is a machete attack every 90 minutes in Britain. Britain is going K, and there is no going back.
Trump may have pardoned Libby to let everyone know he will not let injustices stand, and to not let Mueller intimidate them with threats of unfair prosecution.
Second IG report coming. From the link – "The second action Horowitz took on Friday was to send a letter to Senate Judiciary Committee Chairman Chuck Grassley, notifying him of his intent to issue his report of his 15-month long investigation of DOJ/FBI abuse during the 2016 presidential campaign in May. If that report is as thorough and devastating as the IG's report detailing McCabe's misconduct, then indictments and perp walks should commence shortly thereafter. If that doesn't happen, then we'll know for sure that Attorney General Sessions is also a corrupt actor who needs firing."
Obama Foundation gets massive donations from repeat donors. Cabal members may be kicking extra money in, thinking the Cabal is in trouble.
Europe debates if AI robots are people legally. The scary part is these xenophobes all agree protecting humans must come first when formulating guidelines for our hardwired friends. Expect that to change as rabbitry advances.
Man who wouldn't pay taxes because he didn't want to support Abortion sees tax evasion charges dropped.
Tech gurus who built internet apologize for having built it. This is their first step. Step two will be to deny that they ever built anything, and claim they merely served as figureheads for the Deep State enterprises that created everything.
Reports of explosions south of Aleppo Syria, in an Iranian Base. Q did say Iran was next.
NY Times does a story on the rabbits who fled America because Trump was elected. When things turn K, expect a lot more of that.
And from the files of, The more things change, the more they stay the same. Notice also, the fly.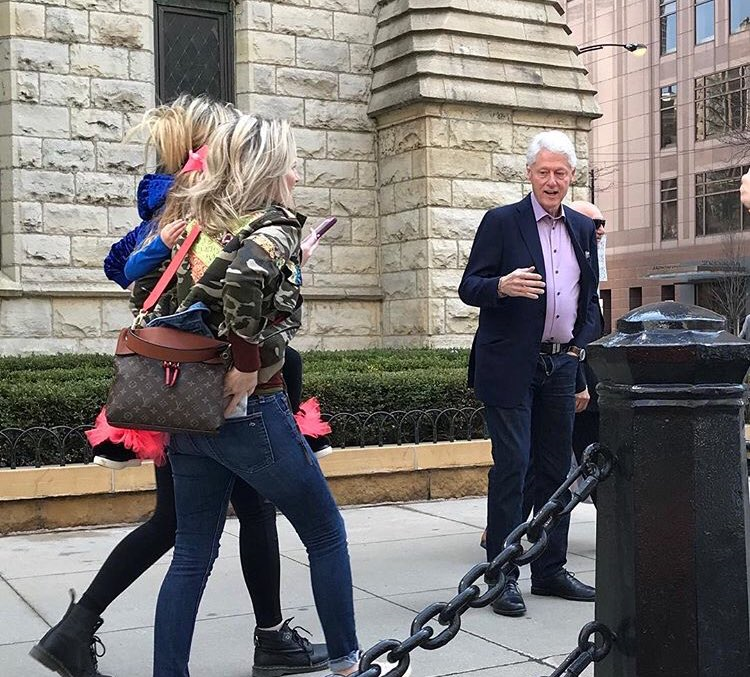 Tell friends about r/K Theory, because it is new and more interesting than the news we see every day