Seems like a lot of death going around lately:
Saudi Prince Bandar bin Khalid bin Abdulaziz Al Saud passed away on Monday, March 12, the Royal Court announced in a statement.

His funeral prayers will be performed at the Grand Mosque in Makkah following Asr (afternoon) regular prayer on Tuesday, March 13, the official Saudi News Agency (SPA) reported.
The rumor is Britain ordered him to self-deport, and he committed suicide instead. However all of the articles promoting the rumor are accompanied by this video at liveleak, which reportedly shows the suicide. Unfortunately that vide is just of a crazy black guy who told his friends he was going to skip the elevator in favor of flipping off the balcony. Obviously he failed to stick the landing, but reportedly he survived.
Regardless of that, the prince is dead. Maybe he was ordered to self deport, maybe not, and maybe he killed himself, maybe not.
None of any of that is really interesting to me, though. We know things are happening behind the scenes, as the Saudis seize assets from everyone in the old regime. Given the history of how Saudi politics works, it is no surprise that people are getting their tickets punched in the process.
What was interesting was a photo of the Prince: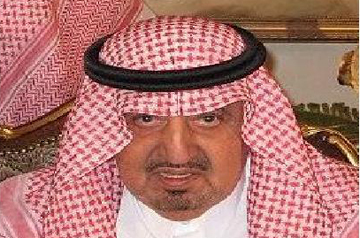 Notice the nasolabial lines. Imagine if he had not grown the moustache, how his upper lip and those nasolabial lines would look. That is a disgust/contempt affect, and when it is displayed that aggressively at rest, I operate on an assumption that the individual is sexually aberrant in their tastes, and there is a good chance they endured some form of early onset traumatic sexual abuse which continues to haunt them to this day. It is almost as if those lines are a manifestation of some sort of amygdala-remodeling caused by the abuse.
It would not be surprising. Saudi Princes may be prone to those types of things:
A Saudi Arabian prince is accused of a having sexual relationship with a male aide, taking cocaine and threatening to kill women who refused his advances – as well as sexually assaulting a maid – Daily Mail Online has exclusively learned.

Prince Majed bin Abdullah bin Abdulaziz Al Saud – revealed by Daily Mail Online yesterday to be son of the late King Abdullah – now faces an extraordinary series of allegations in a civil case brought by three female staff members of his Los Angeles mansion.

Court documents seen by Daily Mail Online disclose how he is accused of being drunk and high at his $37 million mansion in Beverly Hills and repeatedly making unwanted sexual advances.

The documents were filed by lawyers acting for three female employees of Al Saud.

They include a claim that the royal attempted to urinate on the trio while screaming: 'I want to pee pee'.

He also threatened to kill one of the women if she refused to 'party' with him and jumped on top of another and began rubbing himself against her in a 'sexual and aggressive manner'.

When asked to stop, Al Saud allegedly then yelled: 'I am a prince and I do what I want. You are nobody!'

All three of the women claim to have seen the royal having his penis 'stroked' by a male aide and say they were forced to stay in the room and watch as the encounter unfolded.

Homosexuality is illegal in Saudi Arabia, and punishable by flogging, or even execution.

Another says she was made to watch while a different male aide bent over and broke wind in Al Saud's face – apparently at his request.
You don't see that every day. It is a bit peculiar, even for an Arab.
But that nasolabial line has seemed a fairly good predictor of weirdness, so I like to point it out when I see it.
You can Spread r/K Theory, because you can see a lot if you open your eyes