One thing about Q-anon, whose posts can be found at a new site now. He willingly says something ridiculous, like the idea the CIA has programmed innocent people to kill for them. Such an outlandish claim would almost certainly damage his credibility. Then you look at the evidence, and realize that what he is saying may very well be true.
A commenter linked to perhaps the most amazing 45 minutes I have ever watched. Put this thing full screen and let it go, as Derren Brown programs an innocent kid to assassinate a famous person using hypnosis alone:
I have rarely been as awed. Whether Bobby was running for office to go after whoever killed Jack, or whether he told himself Jack's killer was one lone nut, and those who did kill Jack didn't know he wasn't gunning for them, his death now looks very suspicious.
Also, file away that the CIA has access to drugs in addition to hypnosis, and if they own the therapist offering the therapy, they can supply any drug under cover of a legit drug, not just legitimate prescriptions. Also, they probably have the ability to talk into the subject's head during the shooting, without others hearing, lending the operation a sort of remote control of the shooter during the shooting.
Look at video of Nikolas Cruz being arrested by police. and watch his head nodding off. That could be amygdala overload shutting down the brain, but in this case, it may not have been.
Note that hypnotists very often anchor the trance state to a touch, like on the knee or shoulder, so they can touch the subject and immediately induce a deep, trance state. Notice Derren Brown use this when he coaxes his subject to remember the shooting in the theater – he touches the subject's knee as he tells him it will come back.
Now look at how Cruz's head dips and his knees buckle as the cop is frisking him starting at around 2:15. The more he is frisked, the deeper he seems to go, with his neck just lolling around. Amygdala is usually full out or not, not standing and letting your head droop as you stand. At the end of that video of him is when he actually collapsed into the car, and the officer had to lift him up. They actually took him to the hospital because they felt he was about to go unconscious. That looks like he had a hypnotist who anchored the trance to a touch, and he is going deeper and deeper as he is frisked:
UPDATE : compare Cruz's head and manner to the hypnotized people in this video, at 14:48:
When he emerged from the Hospital and was led into the police station thirty minutes later, he was completely normal.
Note also that in the middle of the shooting, the shooter just laid his gun aside, and then simply walked around aimlessly in the open, rather than fleeing or establishing an alibi:
At 2:24 p.m., just five minutes after police say the gunman got out of the car in front of the school, the shooting stopped, according to an official police timeline. The rifle and backpack were ditched in a stairwell, and police say the shooter left the school in a crowd of fleeing students. In his Douglas High School polo shirt – authorities said Cruz had such a shirt from his time as a member of the school's Junior Reserve Officer Training Corps – he blended in. The armed police officer on the Douglas campus never encountered him, police said.

The gunman walked to a nearby Walmart, police said, and bought a drink at the Subway outlet inside.

Then he left and went to a McDonald's. He sat for a while, then moved on…

As ambulances began to bring the wounded to nearby hospitals, and students began to reunite with parents, the gunman left the McDonald's and walked into a neighborhood about a mile and a half from campus. He was headed in the opposite direction of his home, into a dead-end neighborhood bounded by lakes, an expressway and the Everglades.

A police cruiser passed, and Officer Michael Leonard spotted him. Maroon shirt, black pants – the description matched. But Leonard said he hesitated, just for a moment. Could this really be the mass shooter he was looking for? This 5-foot-7, 120-pound teenager?

"He looked like a typical high school student," said Leonard, of the Coconut Creek Police.

Leonard called out. The young man didn't run. He laid down on the grass, and the handcuffs went on.
What they don't say, is that the school resource officer never encountered him, because the school resource officer wasn't on site that particular day.
He came when he knew the gates would be open and set off a fire alarm that would dismantle a safety system, officials say. And the school resource officer, who is supposed to help protect students, may not have been on school grounds at the time…

Once the shooting began, the school went into a procedure known as Code Red, where doors are automatically locked and students and staff are required to stay in their classrooms. But Cruz pulled the fire alarm, which overrides a Code Red, said Lisa Maxwell, executive director of the Broward Principals and Assistants Association.

As a result, doors that would have otherwise remained shut were being opened by students, making it easier for the gunman to find victims, experts say.
So the shooter walked on campus, through gates which had to be manually opened by someone, with his rifle in a full-sized black case, even though he was known to authorities as a potential shooter to the point he was banned from carrying so much as a backpack on campus. Nobody looked twice at a black AR-15 case in the hands of this character. He didn't worry about someone seeing it. He calmly walked inside, took out the rifle unmolested, loaded it, and began shooting.
The shooter knew school procedures enough that he knew to pull the fire alarm to override a Code Red and unlock the doors, and the one cop with a gun who was the only armed man capable of stopping a shooter just happened to not be on school grounds that particular day, which allowed the shooter to never encounter him. The shooter shot for five minutes, then just laid his gun down, calmly walked out of the school, walked to a Subway and bought a soda, walked to a McDonalds and sat for a while, and then walked down the street aimlessly.
When encountered by Police, he immediately obeyed commands, and when officers touched him to pat him down, he went into a semi-conscious state, requiring him to be taken to the hospital, where he fully recovered in minutes. And all of that ignores how this kid seems to have been shielded from Law Enforcement intervention all along the run-up, with the FBI violating investigative protocols, local PD handling 39 calls without any arrest or interventions, and detailed tips going un-investigated.
When you haven't seen an event from start to finish, there are always multiple possible explanations which can be twisted to fit the evidence. But looking at his head nodding off as the officer touches his shoulders does raise questions.
Some thoughts. The Derren Brown video is horrifying. Sirhan Sirhan laid out things like a polka-dot dress which would have made good hypnotic triggers, but Sirhan probably wouldn't have known that. The parallels between Brown's experiment, and Sirhan's case, even to family both describing the subject as non-violent are amazing. I wonder if that high level of suggestibility relates to an agreeableness in the personality that tends to make such people non-violent.
If Q is correct, and these school shootings only started once sending kids to therapy became fashionable because the shooters are being programmed while in therapy, there is no end to the disturbing implications. First is obviously the nature of the people in power who would think nothing of programming an innocent kid to murder, and ruin his entire life, while killing scores of other innocent children. These are astonishingly evil people, in full control of the nation from behind the scenes, if this is true.
Second is the idea that this is being done to further gun control. That means the gun control is only the initial objective. What is step two, once they have enacted the gun control? What are they planning which requires our population be rendered entirely incapable of resisting? What do they want to do, which they know is so horrific it would make everyone so enraged they would rebel openly if they tried it? Think how evil these people would be if this is true. Nothing is impossible. Demanding mandatory euthanasia at age 70? Mandatory abortions of all children after number two? Child sacrifices to Molloch for the benefit of the elites? Governmental kidnappings and forced organ transplants for the elites?
Third is the number of Americans who would have to be in on this. There is a robust domestic surveillance system which would preclude keeping this completely under wraps. I could not do this myself without every step being documented, and I am not interesting at all. If someone out there is doing this, they are interesting, and they would have it even tougher because they would already be a person of interest. Either the evil people doing it control the entire domestic intel machine, or there is a swath of the rest of America who are watching this happen from the shadows, and not killing those involved and putting it to bed. If this is happening today, a lot of people know and they are either a part of it, or they are allowing it to occur.
Fourth, how many shooters have they trained up, who are waiting in the shadows right now for their triggers. There could be hundreds, waiting for the go-sign. If you attend a Trump rally, keep an eye out around you for anyone in a daze.
Finally, understand the position Trump and Q are in. They should have the names and files of those involved, and that is 99% of the battle. Even if every other plan they had went to hell, they could just release those names and files. The Bundy Ranch event pulled a rag tag militia of 20-30,000 individuals who camped out on site for weeks, and pulled those numbers in a matter of days. Imagine if Donald Trump released a list of names, photos, and personnel files, and said these people were responsible for the murders of a couple of thousand innocent children like this one over the last two decades, and he wanted them killed.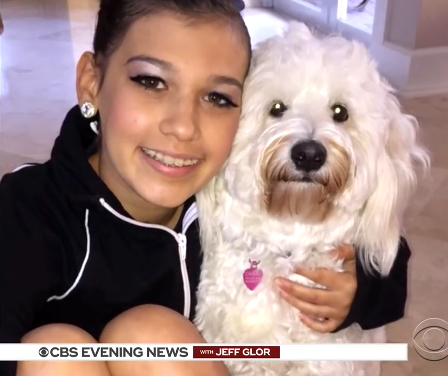 My guess is you would have several hundred thousand shooters willing to take the shots and take whatever the consequences were, and the lives of the evil people running such operations would never be the same again. My guess is the fact that this has not happened yet would be a sign that there is a much better plan in the works, and it is heading to success.
If this is true, meditate on just how unlikely it would be that someone as perfectly suited to such a time, and perfectly trained in every discipline needed to dominate in this arena would happen onto the public stage at just this moment.
Donald Trump was sent by God.
Tell everyone about r/K Theory, because it is going to be on